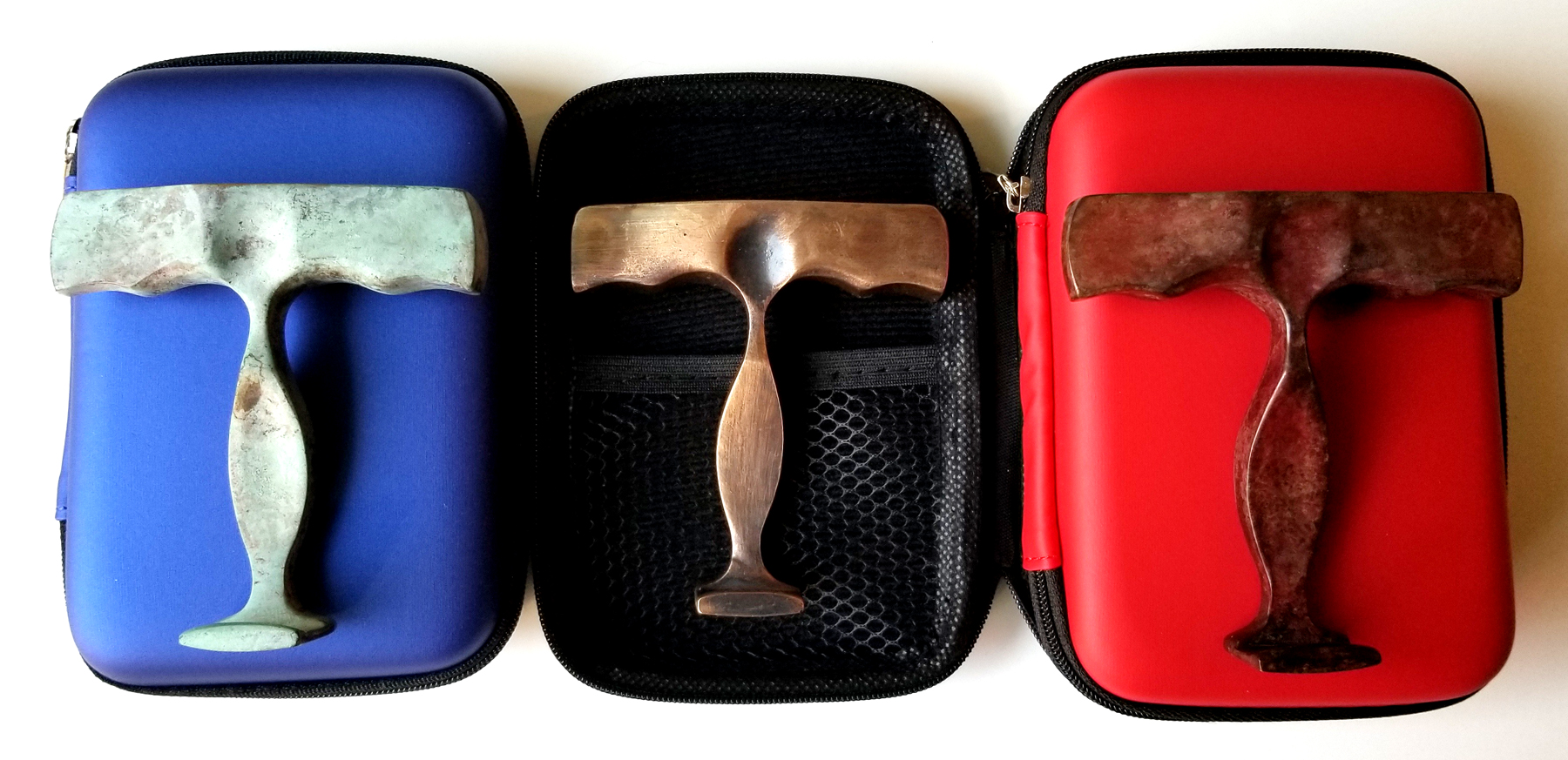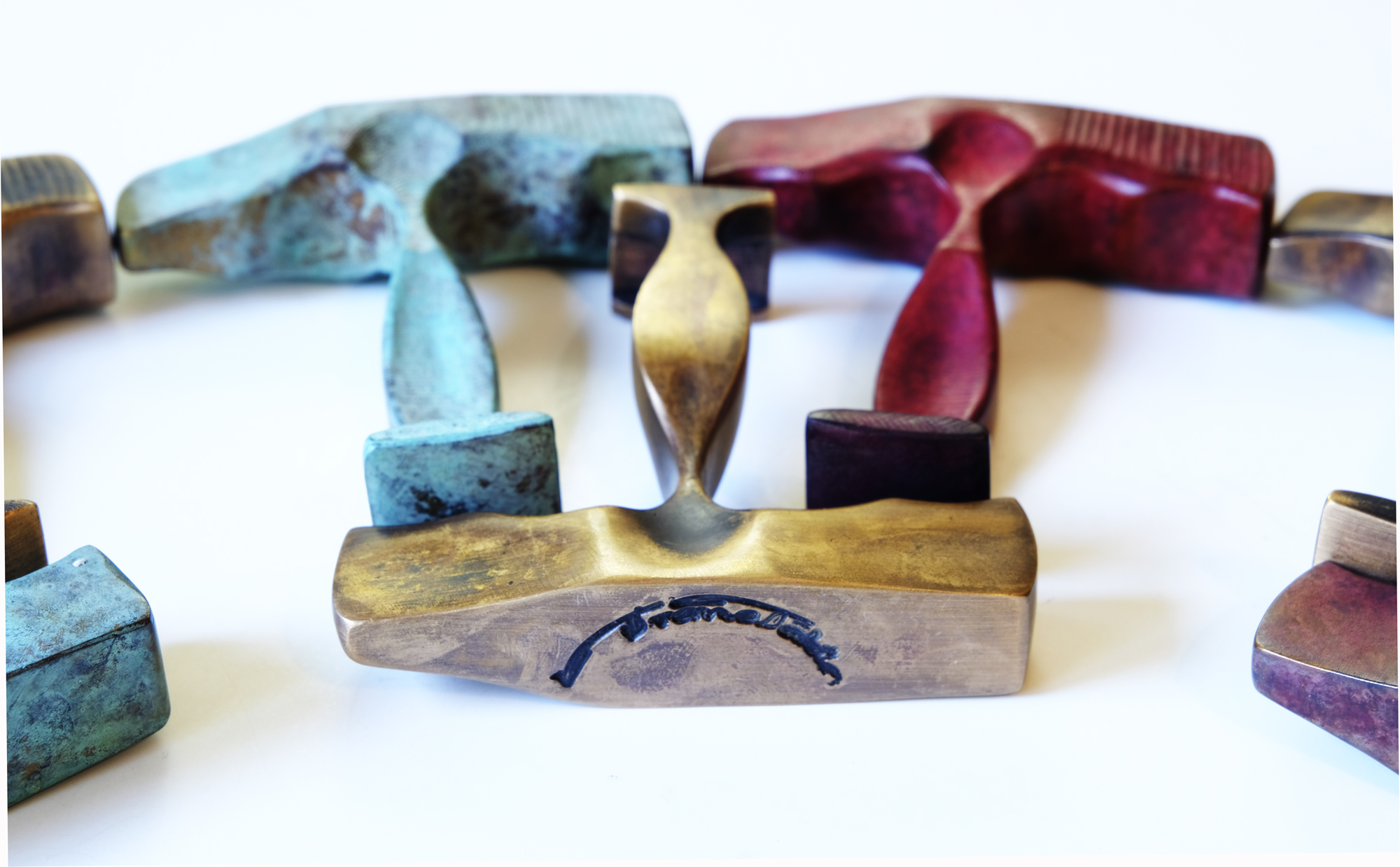 All new for 2018!  This second generation Tablatool has a slimmer profile on the narrow end of the tool for peg striking, a cast relief logo, and carrying case to avoid damage to your equipment (center picture of cases shown opened).  It's the ultimate merging of a Tabla hammer with an ergonomic strap pulling hook. Designed to be held like a tabla hammer toward the top, with a wide blunt side for tuning the drum up, and a narrow side to allow easy striking between the straps when tuning the drum down.  Tablatool features securing thumb grooves when used as hammer, and comfortable gripping surfaces for the fingers when used as a strap puller. The wide pulling surface holds the strap securely in place and unlike other hooks, is designed to distribute stress over a large surface area to prevent straps breaking while pulling. Hand crafted in the USA and given a beautiful patina finish by foundry artisans, no two hammers will be artistically identical! Used and cared for properly, this tool will last for generations.
Optimally weighted for greater striking control
Smooth surfaces to minimize striking damage
Designed for Left and Right handed players
Unique finish on each tool
Hammer and Hook in one compact design
Carrying case to protect the tool and your instrument
Product Specifications:
Tool weight: 12 oz
Dimensions: 3.7"W x 3.9"H x .9″
Material: Solid Bronze
Made in the USA
Retail Price:
$99
$79 Sale to celebrate our article released in DRUM Magazine titled
"Tabla Demystified"
Post the article on social media or send to a friend and get $20 off while supplies last!
(Free U.S. shipping)