The patented TransTabla system delivers fine tuning control, or the ability to move full steps in seconds. Reheading is no longer labor intensive, and you will be able to maintain optimal balance for the life of the drumhead without pulling strap by hand. Besides increasing the instruments versatility and ease of maintenance, your Tabla has the opportunity to look as amazing as it sounds. There is no longer a need to hammer the blocks (gatta) constantly to keep the Tabla in tune, causing nicks and gouges in the shell. TransTabla shells may be finished and polished for a lasting beautiful appearance. While we may have complete TransTablas ready to purchase, any Tabla may be retrofitted to become a TransTabla. Custom orders require a two-week lead time to fabricate, assemble, balance and ship. All TransTabla owners are eligible for free upgrades to part improvements for the life of their system and all parts are guaranteed against defects.
Options:
$649 = Retrofit of customers existing Tabla to the TransTabla system, return shipping included!  We convert your shell, install all parts, Vectran lace your head with a stainless ring, tension and balance your Tabla to be ready to play when you receive it. Add on any of the below menu items to customize your order. Customer is responsible for shipping their drum to us fully insured. See our guide to Tabla shipping for details. While you're at it, take advantage of credit for any additional shells traded in good condition.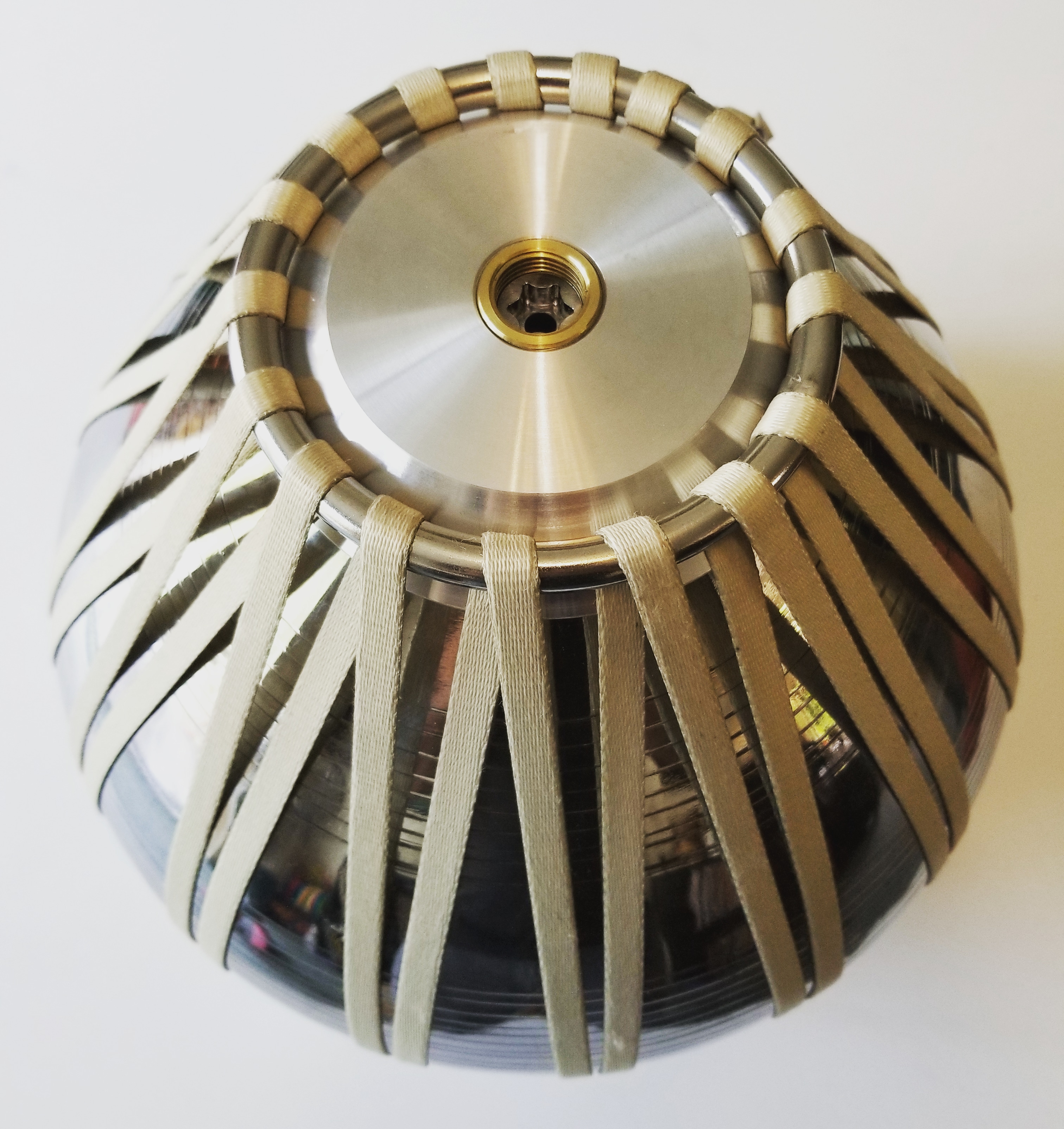 $449 =  Bayan (Bass Drum) Retrofit. Mechanism is low profile, uses same tool as our TransTablas, and will add a few ounces to the weight of your bayan, (most people want a heavier bayan).  All parts have a lifetime guarantee against defects.  You will be able to optimally adjust your bayan to pitch and proper tension in just seconds.
$ Contact us for quote = Custom order any size, pitch range and appearance to your specifications. Prices and lead-times will vary.
Customization Menu:
$249 = Shell Finishing – Clean up and polish your shell for a beautiful unique and professional look. This process also removes any light gouges or scratches, and may remove heavy gouges if material allows and customer chooses. See our Custom Transtabla gallery for examples of this work.
$249 = Convert one of your additional shells to work with the TransTabla system. (Shell modification only)
$199 = Shell Modification – Reduce or enlarge the diameter of your Tabla shell. (Enlarging process will shorten your shell's height.
$199 = Convert your Bayan (Bass Drum) to work with our pin style Tablamount stand, or custom pin mount of your design.
$Shell credit$ = Credit for each shell you send to us in good condition.