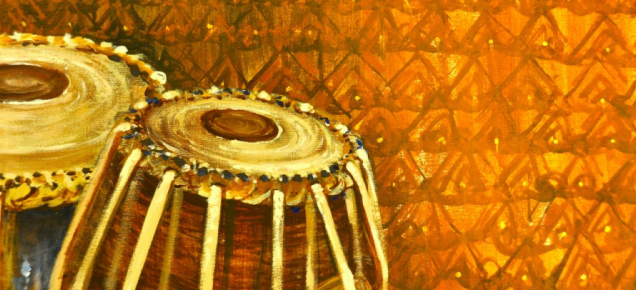 The Future of Tabla Design: Transtabla – Part 2
By Robin Sukhadia | www.Tablapusher.com
---
We learned in last week's article on the Future of Tabla Design that Tabla, like all musical instruments, has undergone changes in its design that parallel advances in technology as well as the changing tastes and demands of audiences over centuries of time. Tabla today is a reflection of the increasingly global acceptance and importance of the instrument. Tabla continues to remain comfortable as the accompaniment instrument of choice for classical north Indian instrumental and vocal music. In addition to that role, however, Tabla finds itself integrating more deeply with electronic, hip-hop, western classical, and world music of all genres.
With this growing responsibility and versatility comes a need for the instrument to evolve physically. Tabla needs to be easier to tune. It needs to be easier to mic and capture in recordings. It needs to be easier to transport. The solution lies in design. The latest advances in materials, design and technology are helping poise Tabla for the next 100 years.
Innovators like David Yovino are pushing Tabla forward by rethinking the most fundamental aspects of the drum's design. David's TransTabla system, now in its final week on Kickstarter: http://kck.st/WiuStF aims to raise $10,000 to fund the incorporation of a tuning system that will improve Tabla's ability to adjust and stay in tune, while improving the quality of the sound.
I caught up with David in Los Angeles, California to learn more about his motivations behind TransTabla and the goals of his Kickstarter campaign:
What excites you most about the future of Tabla?
The possibilities that have yet to be unlocked in this incredibly futuristic yet ancient instrument. I love not only its sound, but the way it is learned, the phrasing of rhythms. The physicality of the drum is another area of opportunity for enhancements through technology and experimentation.
What interests you the most about Tabla's history and past?
I marvel at how someone came up with the drumheads. There is so much involved! Just the Gab (black spot) alone required an incredibly specific and time consuming process. I know the logic started with wanting to create permanent "dough" like on a Pakawaj head, but it's still amazing how it came about.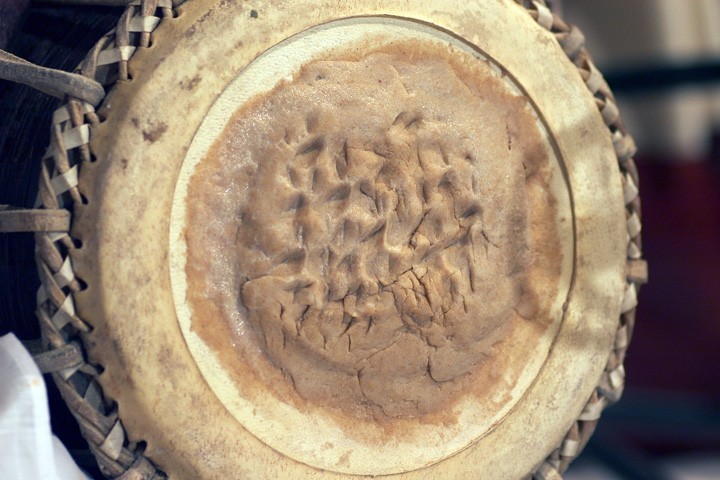 Why is innovation important for an instrument that has already stood the test of time?
To assume that something is finished and cannot be developed further is a limit imposed only by the human mind. I feel this instrument is ripe for innovation: with the globalization of technology and materials there are so many potential new directions for Tabla. I believe the innovations will attract more people to play.
What specific new manufacturing/design/technologies have emerged in the past 10 years that is being brought to your innovations?
In producing some of VNO's products, I used materials/techniques that were not available 10 years ago such as: Ultra-High strength textiles, CNC machining to .001" repeatedly and affordably, 3D printing, powerful CAD software, and a global marketplace to obtain nearly anything required you can dream of for manufacturing.
How did you come to study Tabla? What role did your study of Tabla play in the design of these tools?
The first time I heard Tabla I was literally mesmerized and couldn't get enough. I had no excuses holding me back in Indiana, so I moved to where some of the finest instruction was coming from: Pandit Swapan Chaudhuri at the Ali Akbar College of Music (www.aacm.org) in San Rafael, California. My intensive study of Tabla has shaped the design of all of my tools.
What is your background in design/architecture?
I was an architectural photographer for years and I heard Tabla for the first time while I was on a shoot for a friend. I was always fascinated with geometry, symmetry, and the beauty often accompanied by simplicity of good design. When I put down my camera, I picked up the Tabla. I guess the love for design never went away.
---
Consider supporting his campaign, and be part of the next step in Tabla's evolution! http://kck.st/WiuStF
Featured Photo credit: Santiago Heredia